Category Archives:
Seville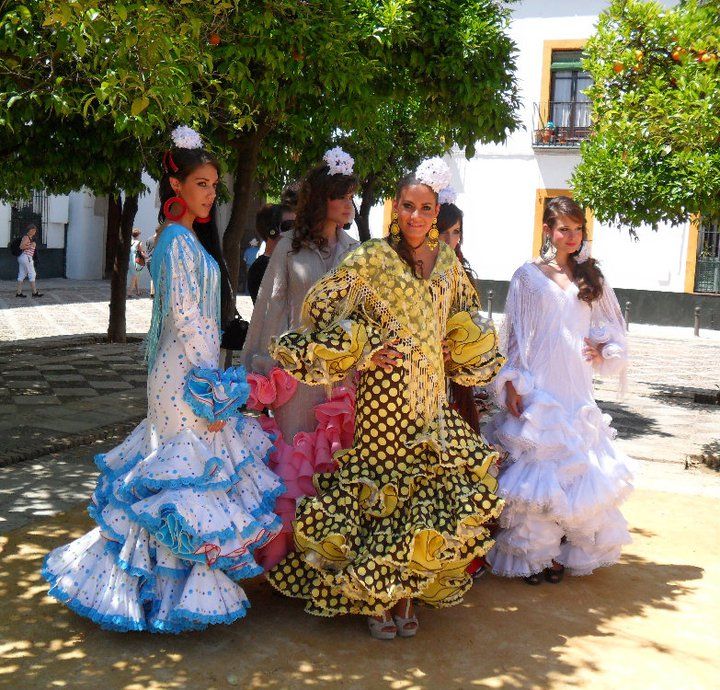 Seville is without doubt one of Spain's most vibrant, colourful and traditional cities.
With row upon row of orange trees lining its cobbled streets and Moorish architecture bedecking the horizon, it's a truly magical city that many have heard of but not yet visited.
Having been fortunate enough to have spent a year abroad sampling its charms, I have first-hand knowledge of some must-sees and dos which I outline below in order of preference:
1. Aire de Sevilla Spa Arabic Baths
Man or woman, spa fanatic or not, this is a truly magical life experience that will make your holiday. Hidden behind a typical entrance door on the narrow cobbled street of the aptly named Calle Aire, herein lies an oasis of calm that tends to the weary mind and body. At €40 for two hour access, it's great value and a truly intimate experience with only 10 or so people allowed entry at any one point. The owners could surely make a mint out of commercializing this unique venue by cramming it full of weary tourists, but this would defeat its objective to rejuvenate the senses and soothe your soul. Its various rooms comprise candle-lit, water-filled 'caves' dotted with Arabic lamps and ambient music. From hot, lukewarm, and cold hydro-jets, to eucalyptus-infused steam rooms and salt-water pools, the ambience really is something to behold. Once your time is through in the low-lit spa areas, you can slowly amble to the relaxing lounge area for a small pot of tea or a cocktail with a pastry – the perfect start or end to your day.
Calle Aire, 15, 41004 Sevilla, Spain; +34955010025: http://www.airedesevilla.com/
2. La Carboneria
An incredible, bohemian flamenco bar nestled on a back street of Barrio de Santa Cruz, this venue is a hidden gem and firm favourite with friends who have visited it. Come 8pm, this converted, modest coal yard is packed to the rafters with locals and tourists alike, with live nightly flamenco performances at no extra charge from 11pm onwards. Its walls bedecked with colourful artwork and ceilings lined with rickety old ceiling fans, it is quintessential Spanish at its best and a must visit for all.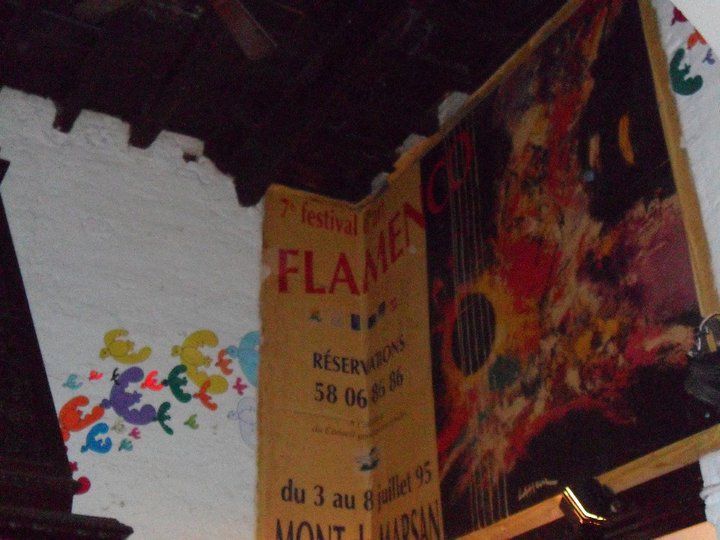 Calle Levíes, 18, 41004 Sevilla, Spain; +34954214460; http://www.levies18.com
3. El Rinconcillo
With its name literally translating to 'the corner', this is the oldest tapas bar in Seville located on the corner of Calle Gerona 32 near the church of Santa Catalina. Steeped in history and a firm favourite amongst locals, this venue is tradition embodied. Aging hams adorn its antiquated ceilings, orders are messily etched in chalk on the bar while the waiters are dressed smartly ready to deal with the chaos that ensues during the lunch-time rush. Standing at the bar or hip high barrel tables is the best way to really experience the buzzing atmosphere although there are more formal tables available in the restaurant should you wish to rest your weary feet after a day of site seeing.
Calle Gerona, 40, 41003 Sevilla, Spain; +34954223183; http://en.elrinconcillo.es/
4. Bar Rio Grande
Seville's coolest outdoor bar, El Rio Grande is, as its name suggests, situated on the imposing banks of the River Guadalquivir at the end of the buzzing Calle Betis. Upstairs lies a more formal restaurant area bedecked in smart white tablecloths and crockery, however the lower level outdoor area is where the magic really happens. Nestled among lush palms, smart decking and low-lit hidden lighting is a hideaway bar area overlooking the stunning vistas of the river. A secret Spanish Neverland, this bar is a must visit for its stunning location and magical atmosphere.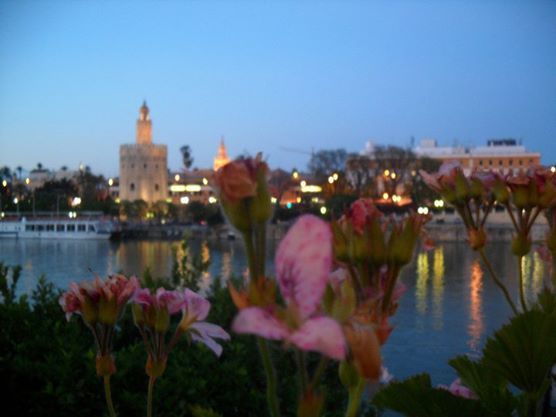 Calle Betis, 69, 41010 Sevilla, Spain; +34954273956; http://riogrande-sevilla.com/
5. Las Reales Alcázares
One of my favourite places on earth. The Alcázar of Seville is a royal palace, originally a Moorish fort and the oldest royal palace still in use in Europe, with the upper levels of the Alcázar still being used by the royal family as the official Seville residence. Room after room showcases beautiful art and architecture, but for the real romantics out there, the gardens are the true sight to behold. Elegant palms and beautiful flowers scatter its extensive grounds, with shade-drenched benches located at regular intervals to allow its visitors to take in the surrounding views, protected from the strong Spanish sun. Located in the centre of town opposite the Cathedral, any stresses that you feel will quickly fade away after an hour inside this beautiful space.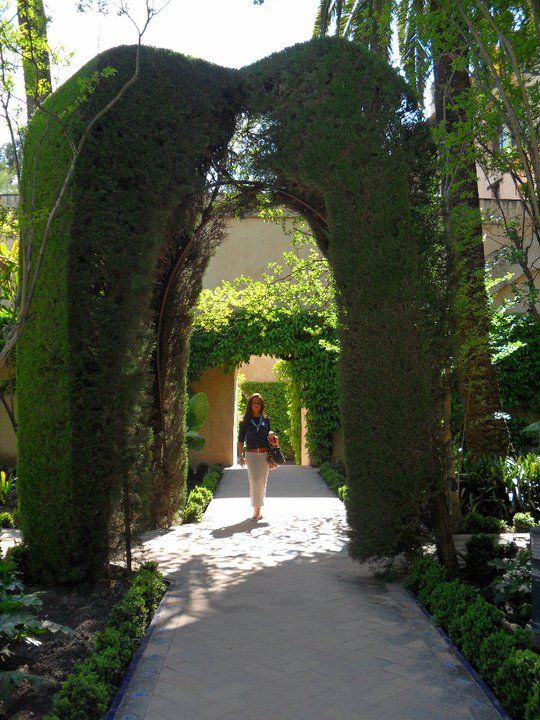 Patio de Banderas, s/n, 41004 Sevilla; +34954502324; http://www.alcazarsevilla.org
6. Plaza de Toros de la Maestranza
The magnificent bullring is considered to be one of the finest in Spain and is one of the oldest and most important in the world. Whilst sections of the younger Spanish population are against the sport, it remains phenomenally popular in Seville, with its electric atmosphere being an essential experience. With its impressive Baroque façade dating from 1762, the arena accommodates 14,000 bodies – which tend to be dressed in their finest Sunday best. If you don't fancy experiencing the gore of a bullfight, tour visits take you to the modestly sized museum, which traces the sport's history from the 18th century to present day – here you can peruse an array of costumes, posters and bull's heads, as well as paintings of some celebrated Sevillano toreros. Situated at the heart of the city overlooking the river, the bullring is the most striking visual symbol of both Seville and wider Spain, and will prove a memorable experience.
Paseo de Cristóbal Colón, 12, 41001 Sevilla; +34954224577; http://www.plazadetorosdelamaestranza.com
7. Barrio Santa Cruz
The primary tourist neighborhood of the city and the former Jewish quarter, Santa Cruz is bordered by the Jardines de Murillo, the Real Alcázar, Calle Mateas Gago, and Calle Santa Maria La Blanca/San José. Its labrynthine streets house many of Seville's oldest churches and several plazas full of bars and terraces – brimming with character it is the perfect area to amble gently around before or after a relaxing lunch.

8. Catedral De Sevilla
The largest Gothic cathedral and the third-largest church in the world, Seville's cathedral is a masterpiece. The Giralda, its bell tower, stands at 343 feet high and is the perfect spot to take in the panoramic views of the city after a short walk up the 35 stairs. With construction having begun in 1184, the building is steeped in history and traditionalism. Grand, elegant and traditional, the cathedral is one of Seville's finest attributes and will astound your senses.
Av de la Constitución, s/n, 41004 Sevilla; +349020996 92; http://www.catedraldesevilla.es