1. Soufrière, St. Lucia
A lush, mountainous paradise on the West Coast of Saint Lucia, Soufrière was founded by the French and was the original capital of the island. Home to the Gros Piton and Petit Piton, the famous giant volcanic plugs, this is the perfect spot for a sunset cocktail…
2. Lake Titicaca, Bolivia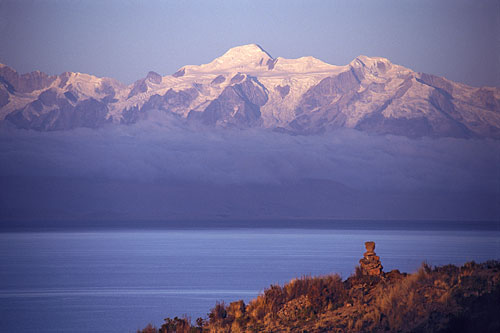 A flat calm lake on the border of Peru and Bolivia, Lake Titicaca is the largest lake in South America by volume of water. Flanked by the distant, snow covered Andes, the polarity of tranquillity and majesty is breath-taking. If you're lucky, you may even catch a glimpse of ginger piglets trotting along the water's edge.
3. Salar de Uyuni Salt Flats, Bolivia
The world's largest salt flat spanning 4,086 square miles, the Salar de Uyuni unites landscapes like nothing I've seen before. Horizon-wide crystal sheets are dispersed only by sporadic cactus islands, sulphurous geezers and pink flamingos bathing in lakes flanked by the snow-covered Andes. The result of transformations between prehistoric lakes, you'll be dazzled by a sparkling expanse by day and freezing cold temperatures by night.
4. Inca Trail, Peru
The most famous trek in South America, the Inca Trail combines beautiful mountain scenery, lush cloud forests, subtropical jungle and stunning views of Inca ruins. Machu Picchu, the peak of the 4-day trail boasts incredible views over the "Lost City of the Incas" at heights of 4,200 metres. If you reach the top on a cloudy morning, don't lose heart – it's like a witch's cauldron, bubbling with mystery and magic. And if you can't face walking 26 miles skyward with a heavy bag, minute Peruvian porters are on-hand to carry your wares northwards, or there's a train for the super lazy… But as the saying goes, nothing in life worth having is easy.